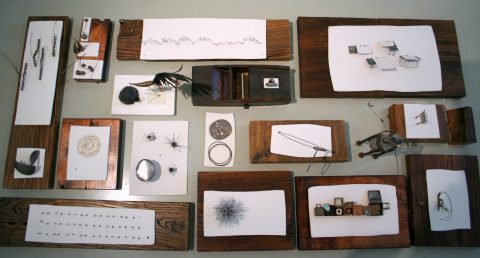 the world when i was small 小時候世界大
time travel
silver & plastic
don't want to grow up
silver & porcelain
…i lived with my grandma when i was very young. i grew under her wings. as i grew, she aged.
c'est la vie!
silver, glass bead , concrete & iron
taking everything in
silver & porcelain
…at home, this is the only sound around.
life before air-conditioner
silver & porcelain
…sitting at the balcony, staring at the city beyond.
blowing gold fish
silver, turquoise & porcelain
…blowing bubble makes me wonder i am really a gold fish.
day dreamer
silver & porcelain
…day dream after day dream, makes a wonderful childhood.
be a cow
silver, turquoise, porcelain, iron & wood
…it's ok to be a cow, as least it's useful.
encounter
silver, porcelain & feather
…except for a duckling, i had little contact with animals when i was small.
copy book scribbling
silver & porcelain
my music
silver, copper & porcelain
…music is not part of my talent
racing crawlers
silver
unfair
silver & porcelain
breathing space
silver & porcelain
i am not small
silver & porcelain
…they are just too big.
festival
a) silver & glass;
b) silver
…fireworks forever.
hiding places
copper, silver, pearl, turquoise, opal & enamel
…we grow up by beginning to hide our feelings. maybe that's how we survive in the city. yet sometimes, we remember the world when we were small.
Prolog
sparkle
silver, blown glass & porcelain
…bustling, glittering, dazzling.
amusement park
silver, blown glass & porcelain
…it had always been this park after dim sum.
* small objects in this exhibition made circa 1998-2007
小時候世界大
時間太快
不想長大
…小時候,和􂪚􂪚一起居住。在她的愛護下,我慢慢地成長。在我的成長中,她老去。
如斯人生
汁都撈埋
…平日在家 ,衹有它的聲音。
乘涼
…睌飯後,在露台,抬頭外望。
我是金魚
…每一次吹泡泡,都會幻想自己是一條金魚。
白日夢人
…一個又一個的白日夢,填滿了兒時路。
be a cow 牛耕田
…做隻牛都好,有得飲、有得食、又有用。
寵物接觸
…以前,很少有機會和動物接觸。第一只屬於自己的寵物,是一隻小鴨子。
罰抄似鵝腸
音樂於我
…很難…五音不可,韻律全無。
為甚􆹥樣樣要比賽
大細邊
私人空間
我不小
…祇是他們太大了。
大時大節
…以前煙花一年一度。今日香港晚晚有煙火。
心事寶盒
…年長了,開始一一把心事收起。這是今天城裡人生存之道。但也許你我間中會回想童年,想起成長 中的點點滴滴。這些,形成今天的我們。
後記
閃
…繁華、閃爍、璀燦。
遊樂場
…喝完茶一定是這個遊樂場。很多年前的事了,好想找一天和弟妹舊地重遊。
* 是次展覽小件成於1998 至2007年間