The Fragility of city Living 脆弱的城市生活
Abstract
Hong Kong as a city is ever changing and flooded with information. People living in a city often have very indifferent and detached relationships with each other, and with the city, because changes can happen so quickly and there are so many things competing for their attention.
This research investigates and comments on the fragility of these relationships. I used linear elements inspired by the form and speed of road and wild cursive script to express the rhythm of city living. I also looked for ideas from traditional Chinese thinking that could inform this investigation. I discuss the work of a number of artists that influenced my thinking and approach, exploring how they expressed problems they associated with city living.
In this studio-based project, I created a series of new works using porcelain and metal. These echo the concrete and steel we use to build our city. Using long, cursive and delicate porcelain wires, with linkages made by metal, the pieces aimed to be an expression of city living, with
a focus on the fragility of relationships. They sought to reflect the pace of city living and the weaknesses of the relationships. This research project does not set out to provide any specific answers, but rather through visual means aims to contribute to an understanding of Hong Kong's social issues with reference to Chinese traditional thinking.
Work in development:
a study of relationships and connections: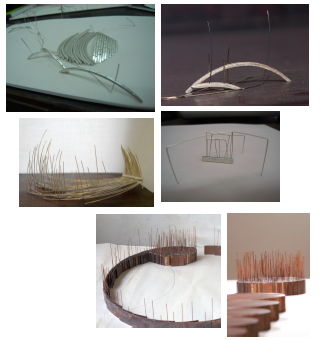 chosen material: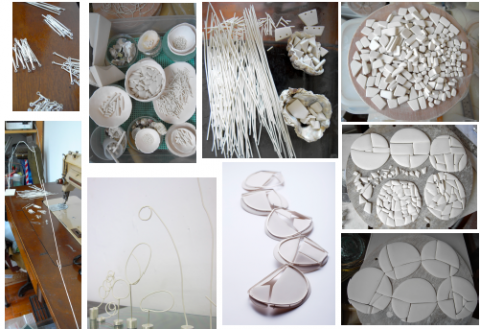 Final works: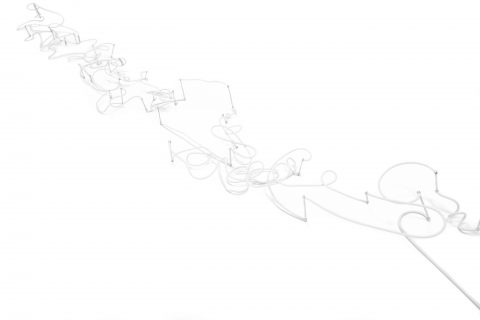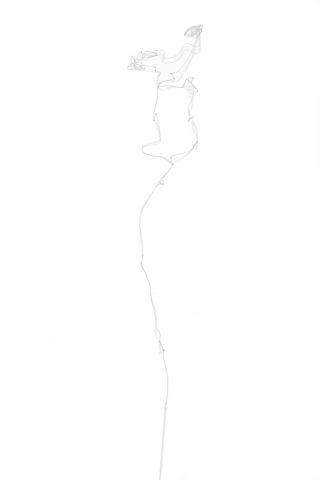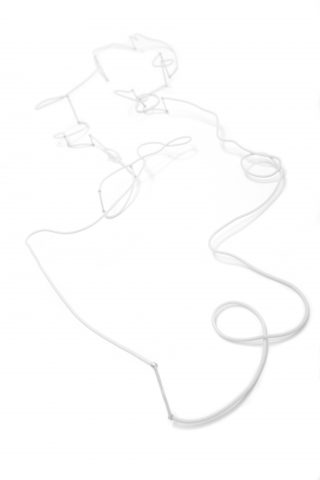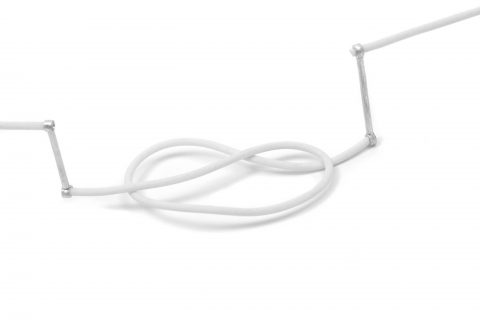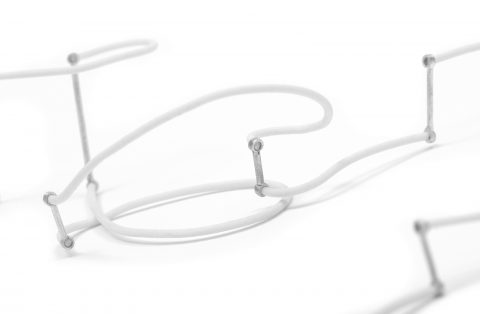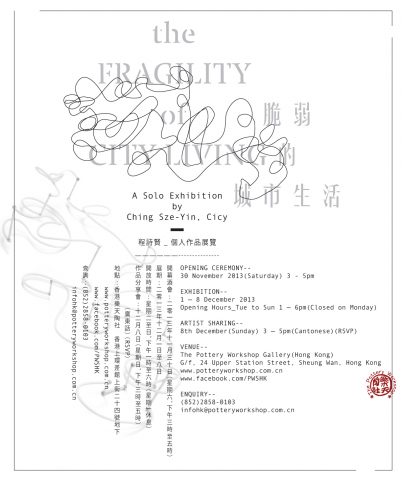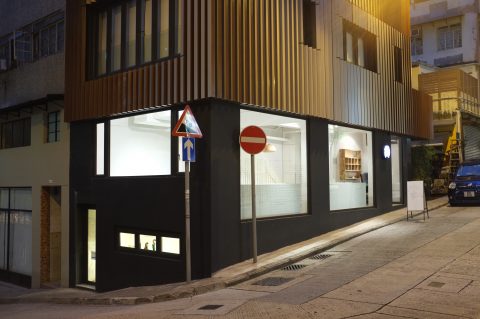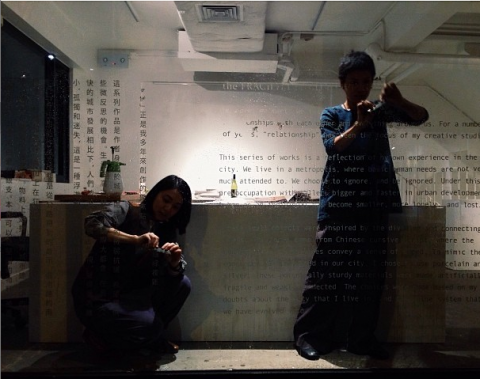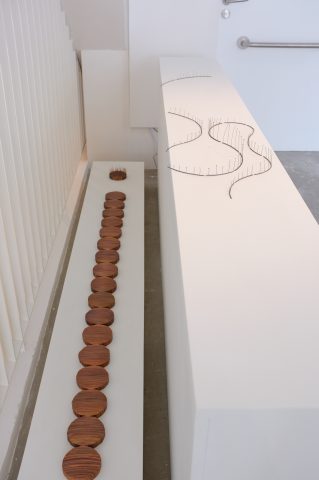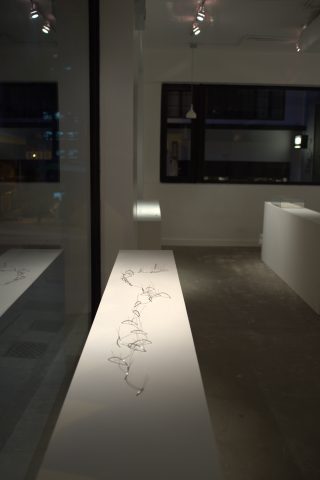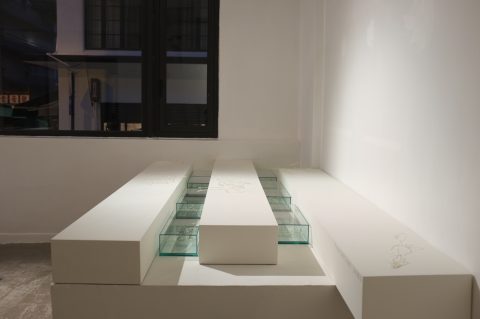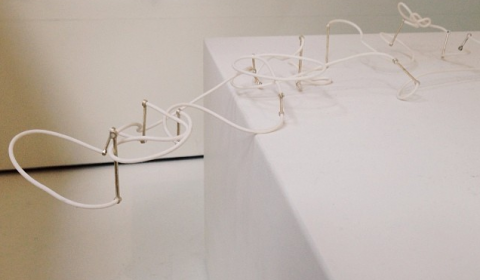 The Fragility of City Living
We come; we meet; we interact. Everyday we create, live and break relationships with each other and everything around us. For a number of years, "Relationship" has been the focus of my creative studies.
The current series of works is a reflection of my own experience in the city. We live in a metropolis, where basic human needs are not very much attended to. We choose to ignore, and be ignored. Under this pre-occupation with taller, bigger and faster in urban development, human as individual has become smaller, more lonely, and lost.
This set of small objects was inspired by the dividing and connecting roads. The forms came from Chinese cursive script, where the connecting cursive lines convey a sense of speed. To mimic the concrete and steel used in our city, I chose to use porcelain and silver. These potentially sturdy materials were made artificially fragile and weakly connected. The choices were made based on my doubts about the city that I live in, and the value system that we have evolved into.
脆弱的城市生活
人、事、物在世上相交相遇,形成種種關係,錯綜複雜。「關係」正是我多年來創作的聚焦點。
這系列作品是作者身處於城市處境中的微弱抗議,希望提供些微反思的機會。生活在高速發展的國際大都會,在高、大、快的城市發展相比下,人們被忽視或撰擇忽視、變得更為微小,孤獨和迷失,這是一種浮遊和脆弱的處境。
一件一件小形的作品,形態是從公路得到的啟示,借用路的兩極性:分隔和連接。再加上在狂草中啟發出以曲折迂迴,連連相應中可達致的速度感。物料上選擇仿效城市建築中的水泥和鋼筋,而使用白瓷和銀支。本來可以是堅固的物料,被蓄意製成作品上脆弱的幼支和弱不禁風的連合。表達了作者生活在城市中的處境及對現有價值觀的懷疑。